Top 9 Kitchens Interior Design We Love in 2021
Looking to build & design a whole new kitchen? In this article we have plenty of inspirations and designs for you to choose from! The kitchen is one of the busiest parts of the house, and it is where many of us spend the majority of our time.
In terms of trends, minimal and classic are currently popular. Are you as enthused about these kitchen trends as we are? Scroll down to check out what they are!
1. The Classy Elegant 
Is classic elegant kitchens one of your choices? Elegant classic kitchens are trending nowadays. The kitchen redefines the concept of welcome and comfortable interior decor by employing only two major colours, black and white, without any additional colourful accents, demonstrating that a calm and friendly house can be achieved even with a limited monochrome palette.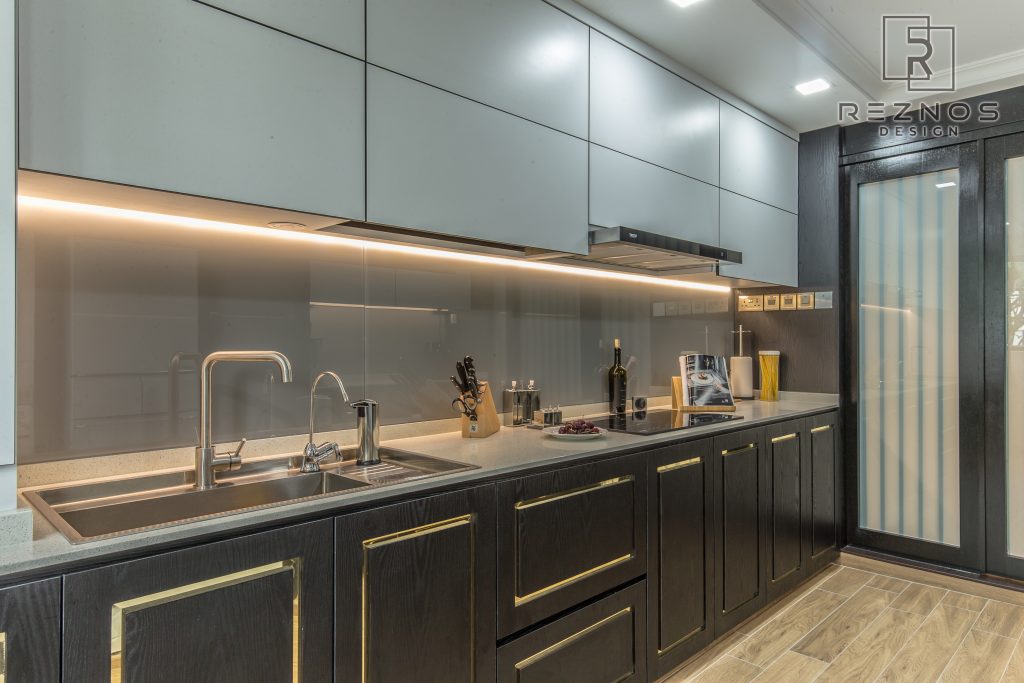 2. The Olive Green 
Shades of green are gradually dominating the colour palette scene. Green kitchens, like the previous year's blue kitchen trend, are trending this year in a variety of hues ranging from deep emeralds to pastel mints. Green allows you to be bold without being overwhelming. It's still a relatively safe colour choice, but it does convey a sense of assurance.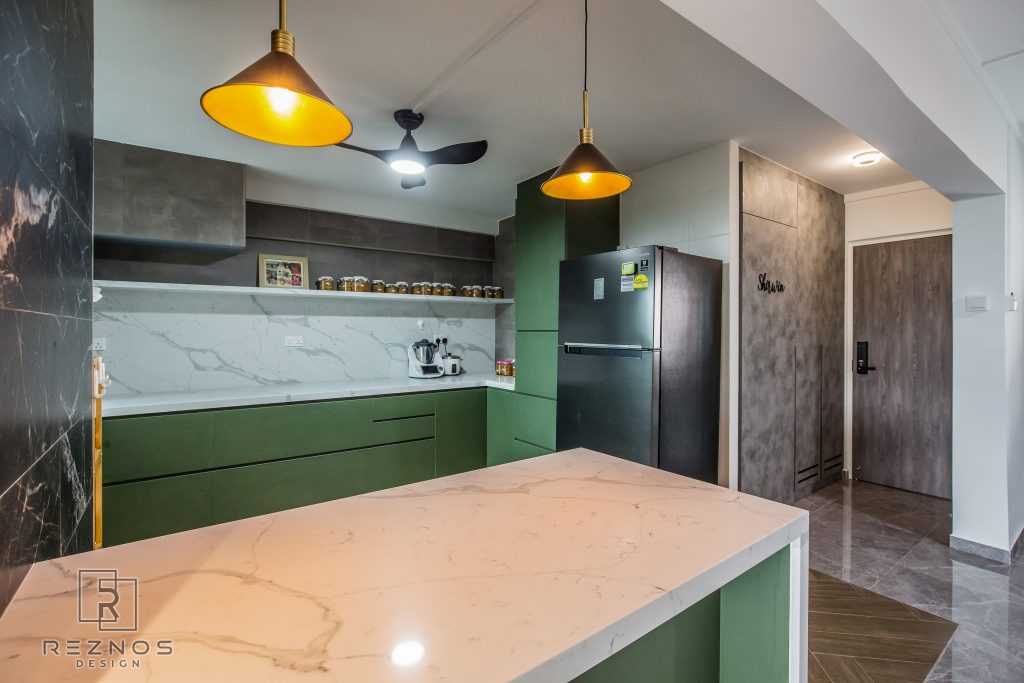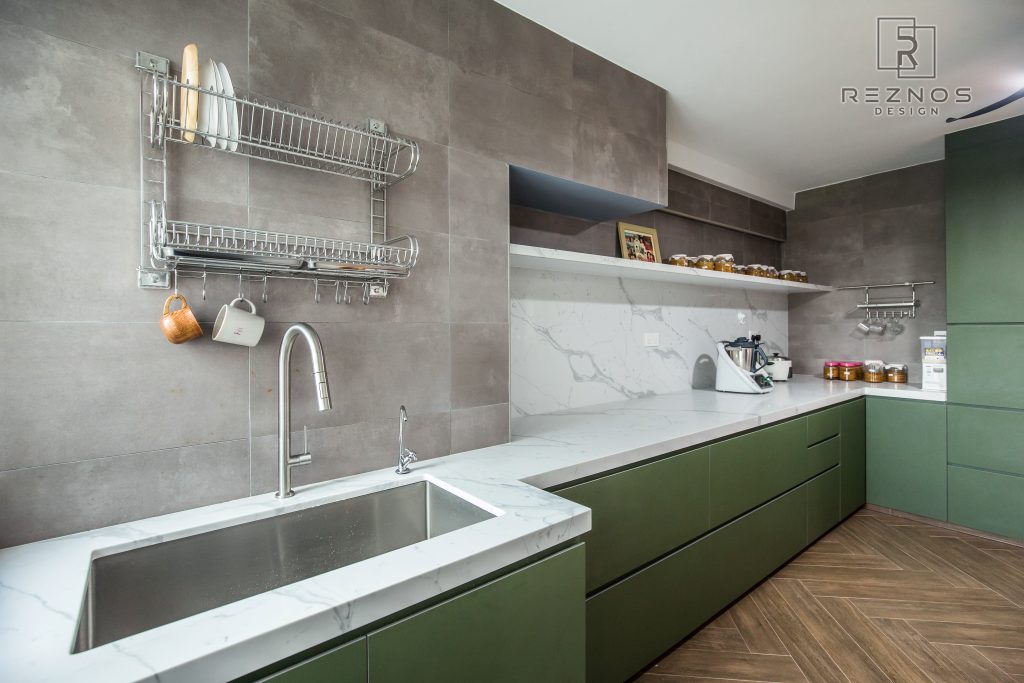 Close up of the kitchen, we love that the marble countertop compliments the colour green so well!
3.The All White 
The all-white kitchen is both clean and classic. Find kitchen inspiration in this collection of stunning all-white kitchens! We love how the gold hues complement so well with the all white design.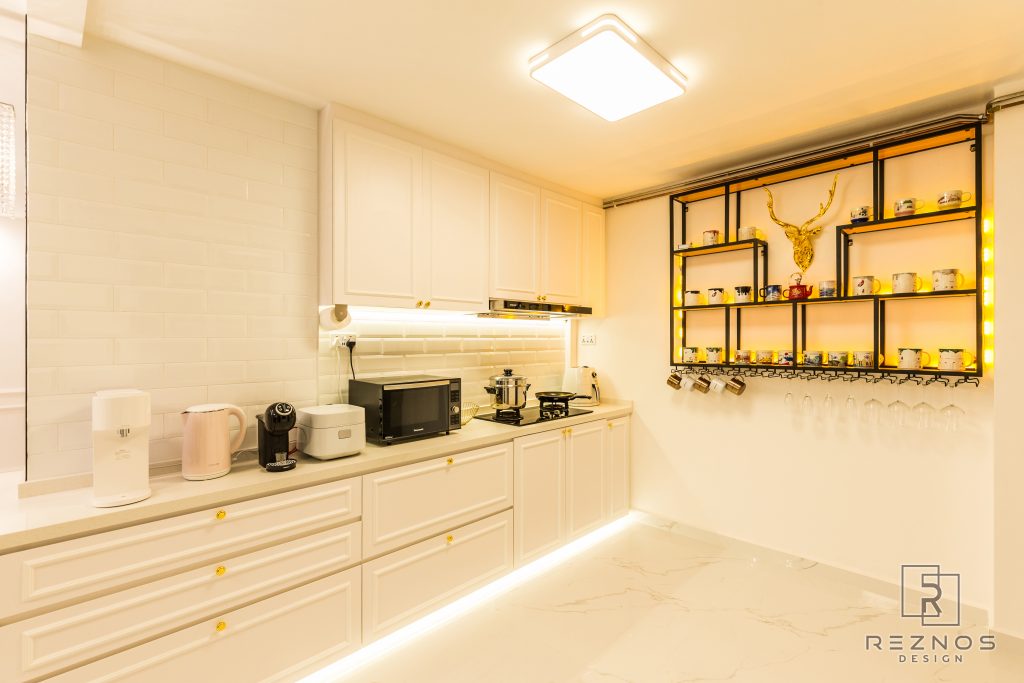 4. The Islamic Tiles
Introducing some blue kitchen cabinetry injects personality into the kitchen design. Using decorated and colourful tile patterns evoke a statement of artistry. If you love colours, go for these designs!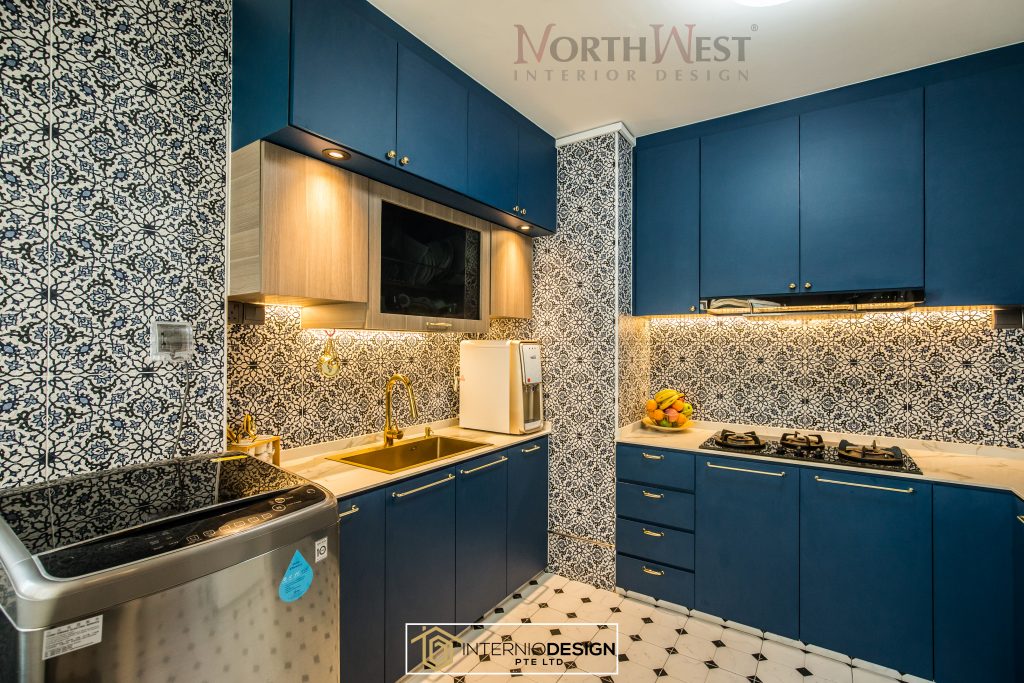 ​​5. The Minimalist Aesthetic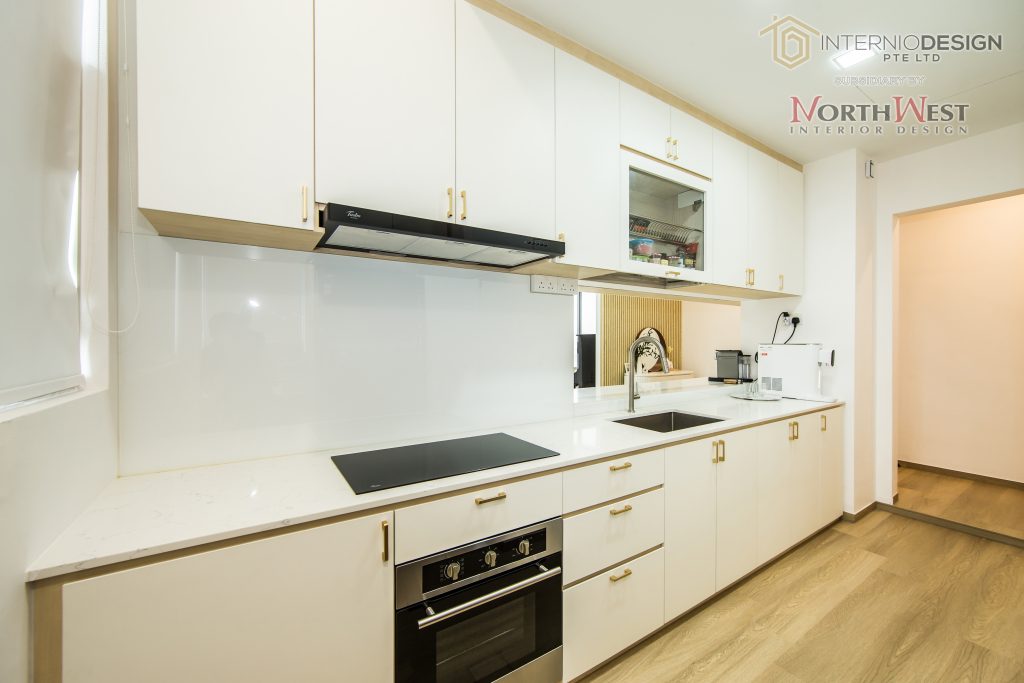 The Minimalist aesthetic design is characterised by clean lines and a simple layout. White is a bright, open colour, it's also comfortable, warm, welcoming and it looks great with the gold facet as shown at the cabinet.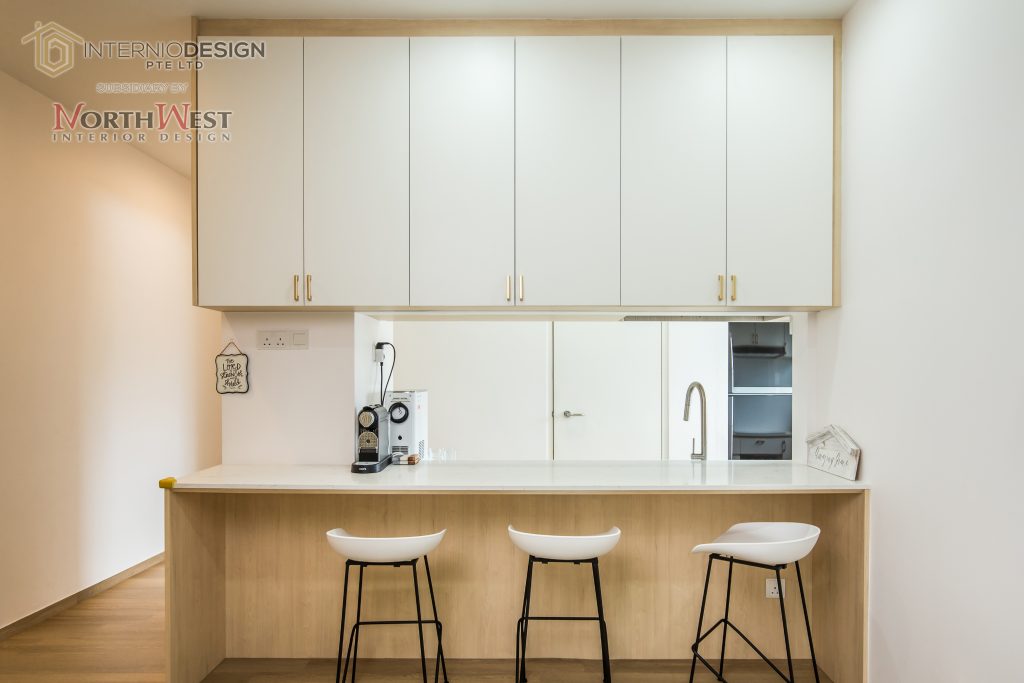 Are you interested in open concept kitchens? Open concept kitchens are pretty trendy nowadays, it helps to save space & you can cook, eat, and wash in the same area reduces hassles.
6. The Luxe Industrial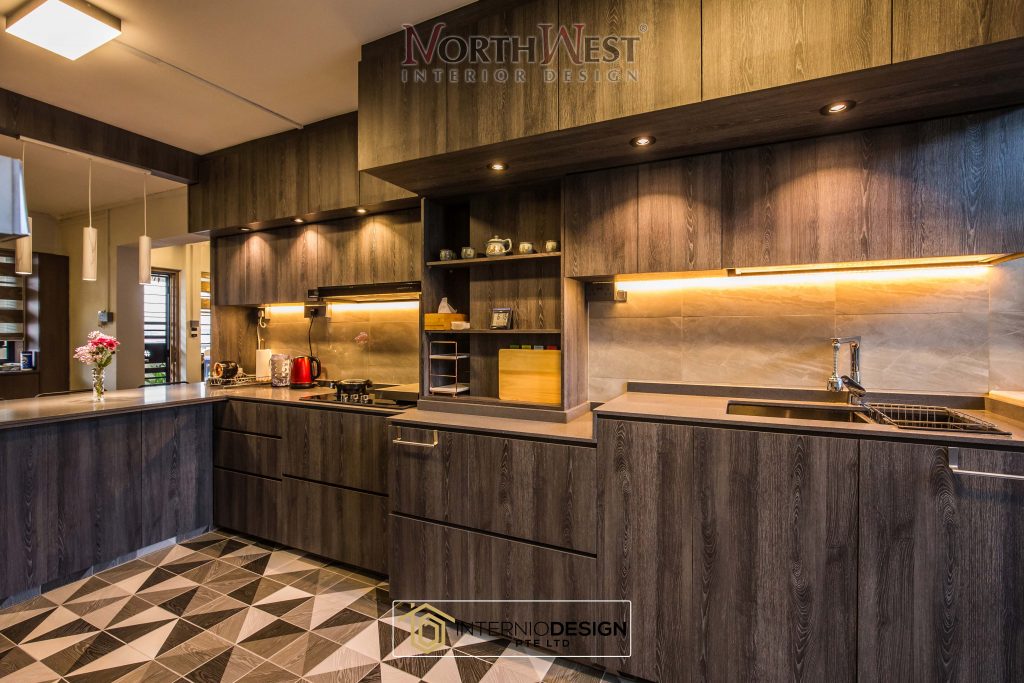 Wood is an excellent choice for bringing character and flair to a design plan, particularly in kitchens. There's a lot to love about well-designed kitchens with wood accents.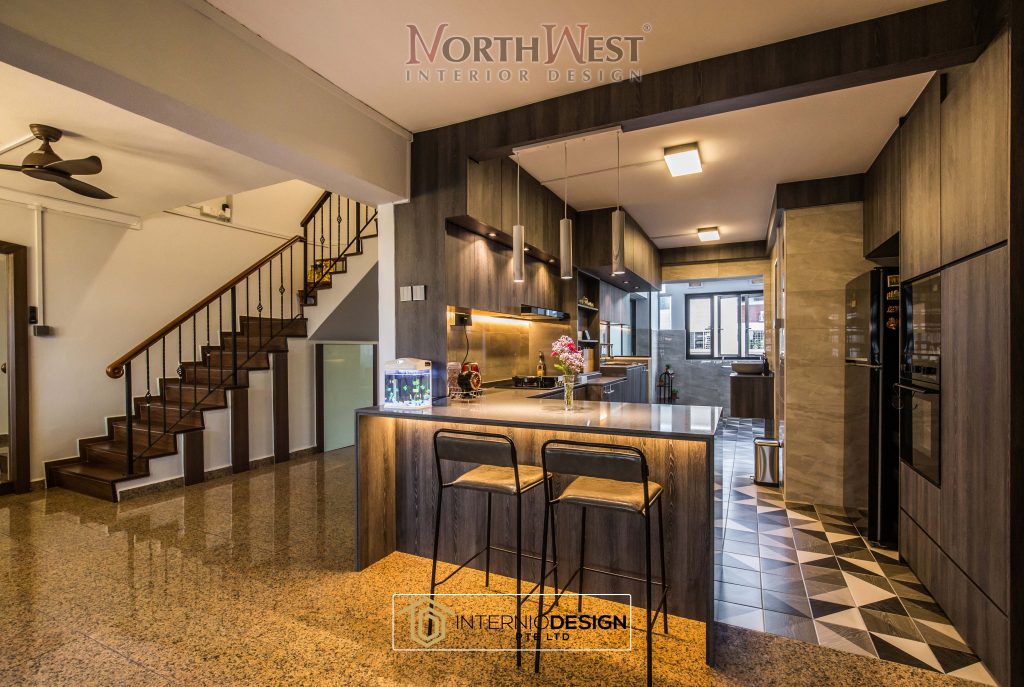 This kitchen is an L shape design. Another design of an open concept kitchen for you! Great place for you to have your breakfast, lunch and dinner with your love ones.
7. The Pastel Delight
If you want to freshen up your white kitchen design without going too far outside of your comfort zone, there is an ideal accent colour just waiting to be tried: blue.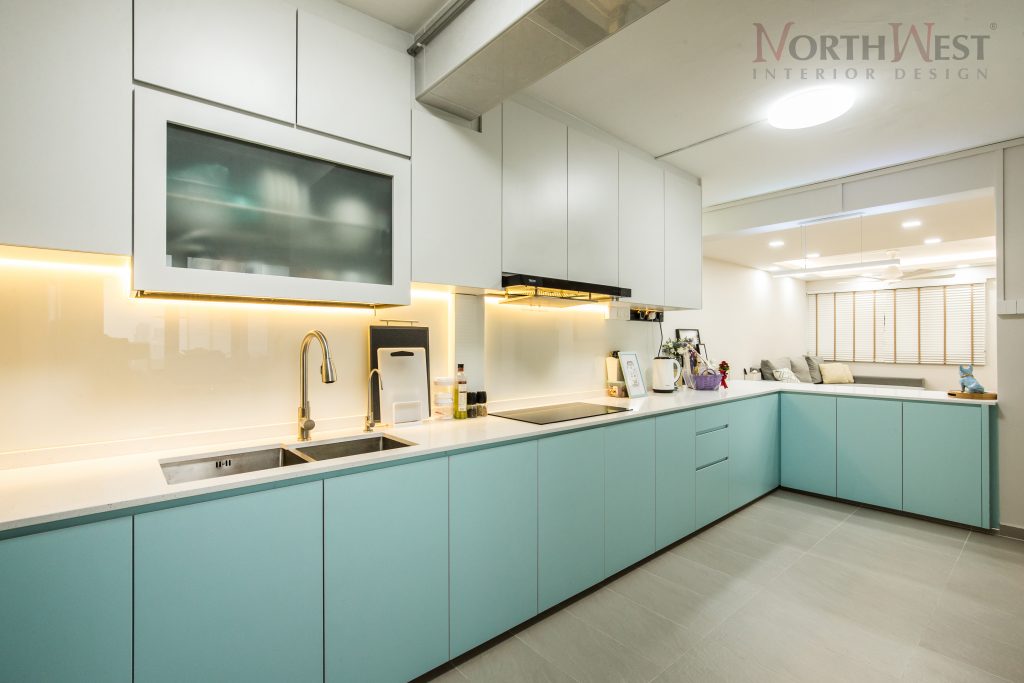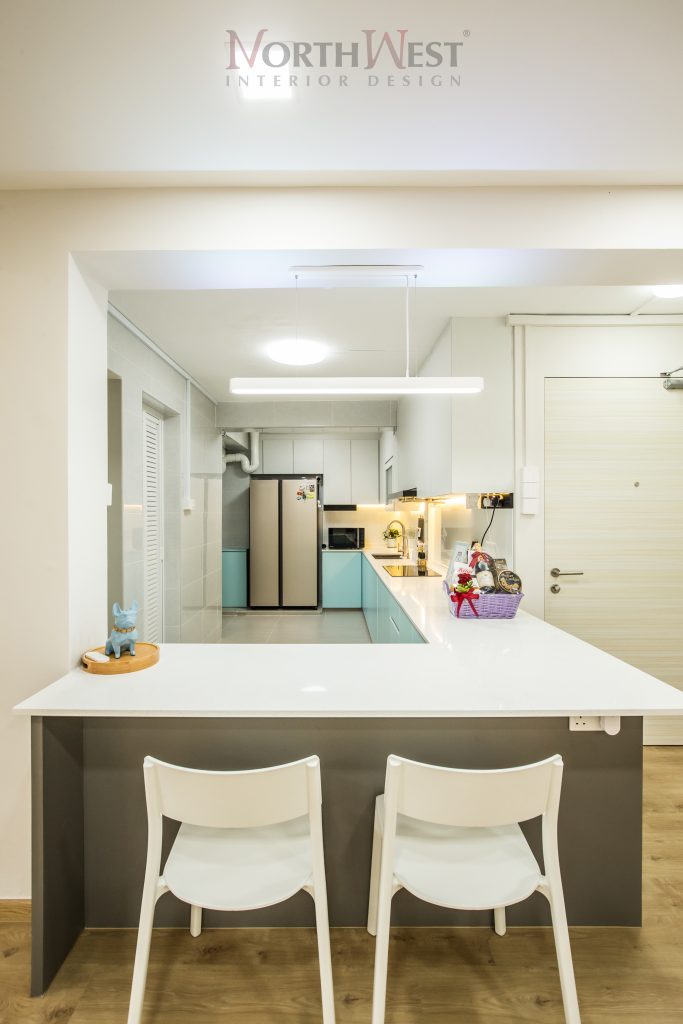 We can see that this is a L shape kitchen concept. It's ideal for a corner space where we can eat dinner close to the kitchen.
8. The Earth Tone Classics
Light wood cabinets are very popular and can give your kitchen a bright and open feel. The textured look of the light wood cabinets in this kitchen complements the white marble perfectly.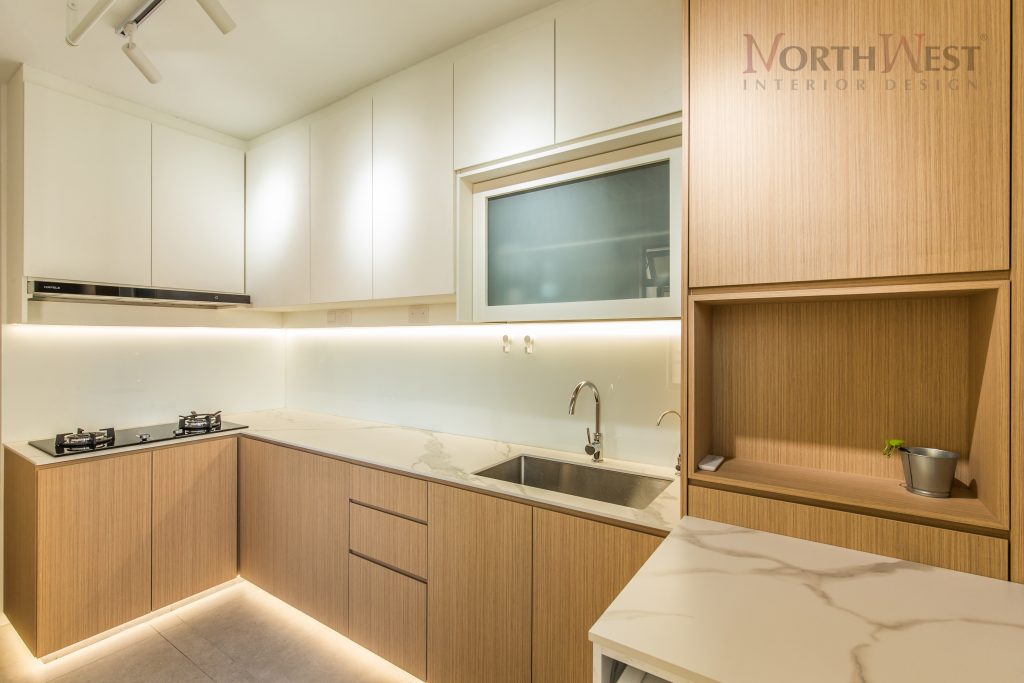 9. The Sophisticated Matte Black 
Do you want something simple and modern? Matte black can help you with that. It's also an excellent way to make a kitchen appear more classy, upscale, or elegant.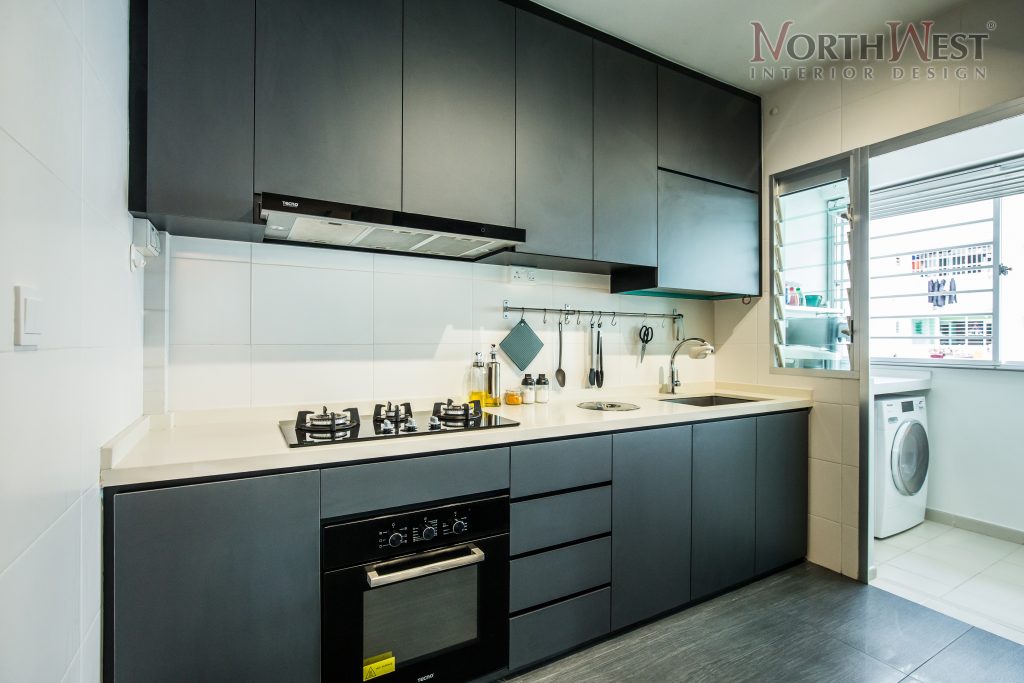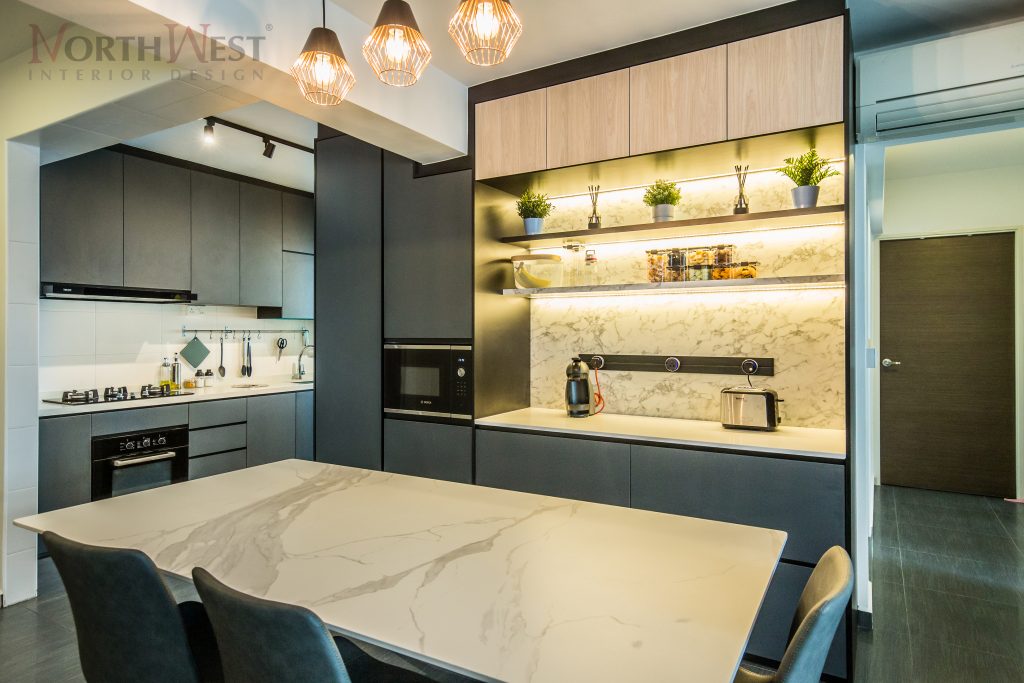 We love open concept kitchens! Open-concept homes create interacting spaces with no barriers, allowing people to move freely from one room to the next.
Feeling inspired and having tons of design ideas with your kitchen? Enquire for a free reno quote and design proposal today.
Hurry, seal the deal and find out more about our latest offer.
Showrooms
INTERNIO DESIGN
Macpherson (Betime Bldg)
246 Macpherson Road #01-01 Betime Building Singapore 348578
+65 6744 5115
LARVOTTO INTERIOR DESIGN
Jurong (Tradehub 21)
18 Boon Lay Way #01-93/94 Tradehub 21 Singapore 609966
+65 6779 5115
REZNOS DESIGN
Sembawang (Ark@Gambas)
7 Gambas Crescent #01-17 Ark@Gambas Singapore 757087
+65 6554 5115