Alluring Renovations Under $40,000
Sighting for the best location with the best facilities, comparing prices, signing the housing contract, getting the keys and now, all ready for the renovation.
Perhaps you're busy researching for the most beautiful designs all over the internet and saving pictures here and there to share with your loved ones.
No need for those deep comprehensive researches, in this article, we've shortlisted alluring renovations under $40,000 done by our very own designers. These designs are ultra practical in our local context, extremely user-friendly, aesthetically pleasing to our eyes and reasonably priced. Hunting for the best renovation service and deals?
RSVP Now to secure your free slot: http://www.northwestinterior.com/bigsale
1. Modern Country
There are many types of Country interior design. In this context, there is no one strong element that speaks total Country interior yet when all pieces are put together, they give this subtly country vibe that is so therapeutic to look at. The fabric piece sofa and the binds at the windows give this illusion that this house is located at a western cottage, right?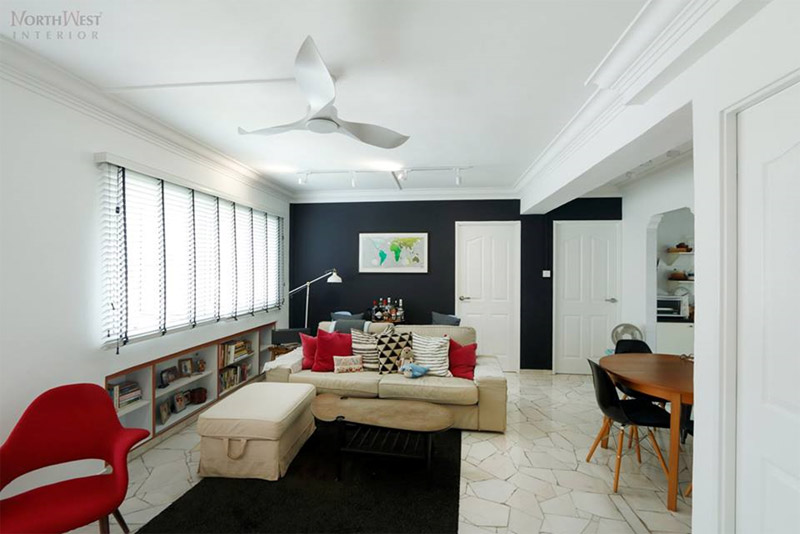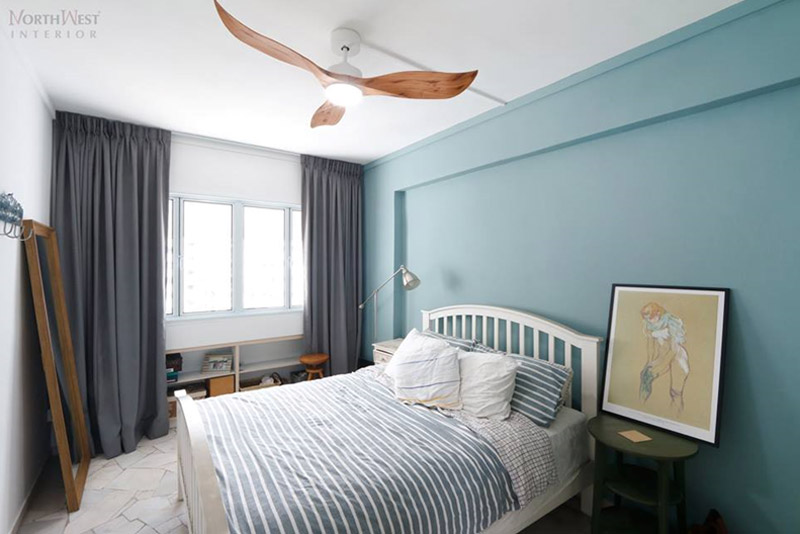 Seafoam coloured wall, white wooden bedframe and lightly printed tiles made this bedroom so dreamy and laid-back.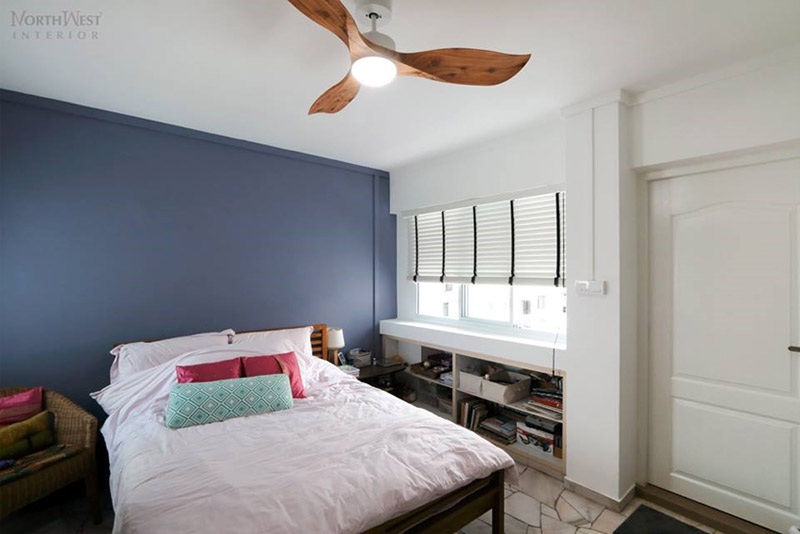 Elevate the overall designs through giving the space a beautiful touch-up. Be it the wall colour, tiles or even the curtain choice. They all make a difference!
2. Bright, airy with hints of industrialism
Bright and airy space gives this clean and refreshed look so easily. But what if you're a fan of industrial interior design too? Well, simply instil certain elements into the overall design. Studio looking ceiling lights is a go-to for industrial interior design. It gives the frame and added this casual and unrestrained vibe.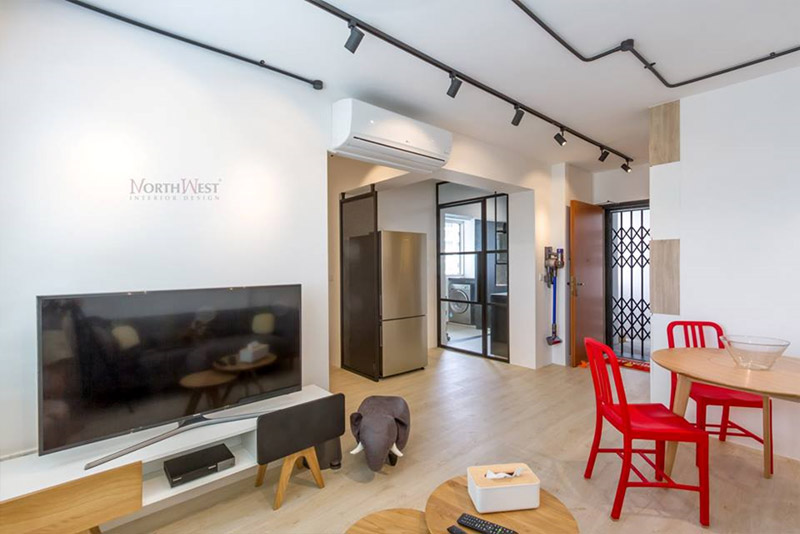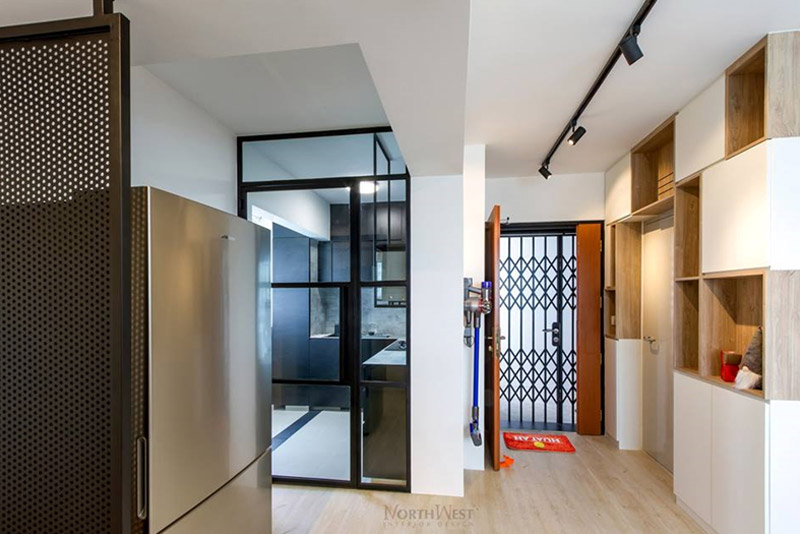 Storage is extremely important for all households so, create storage spaces when you have the chance!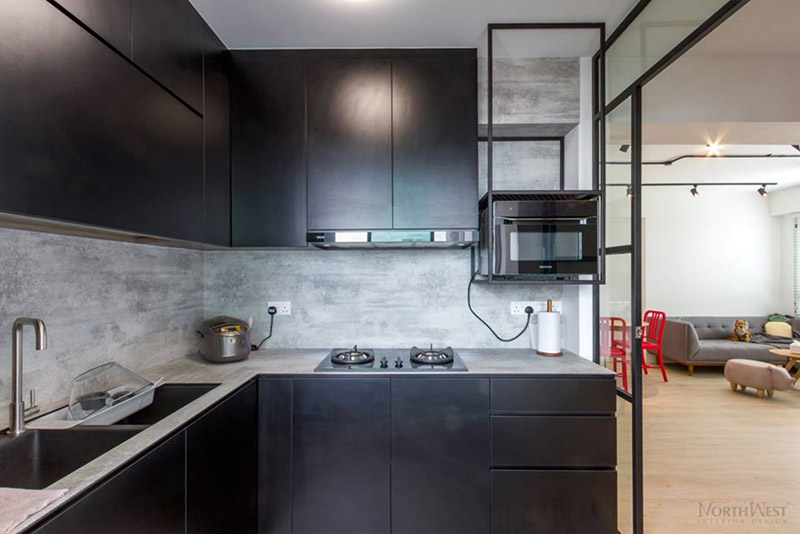 In contrast with the bright space in the living room, the kitchen is on the other end of the colour spectrum. Same house, different vibe.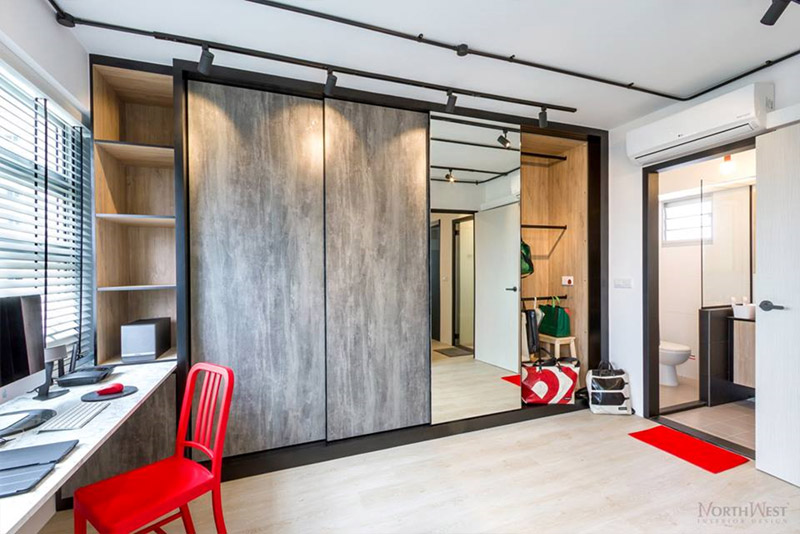 Wood tones is great for that elegant modern polished look. Customized a working table so that the overall proportion of space looks less crowded.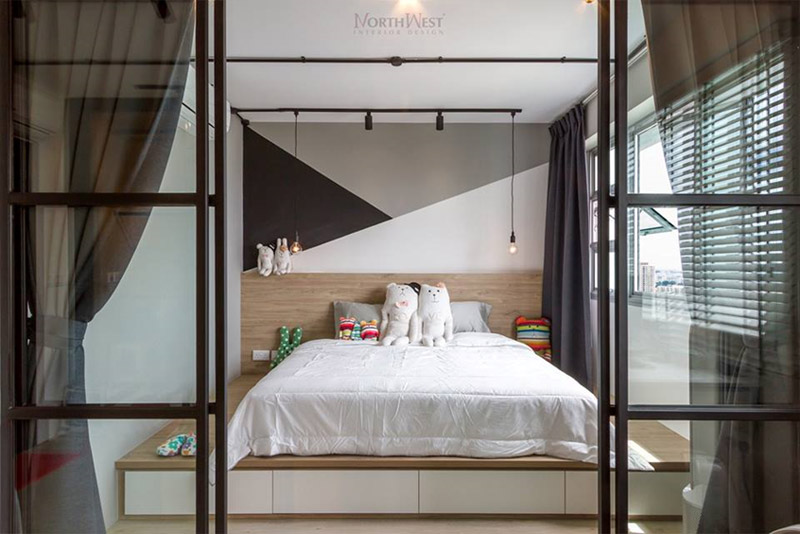 Platform bed has been a hot favourite among homeowners. Integrate storage within the platform!
3. Modern Monochrome
We love the proportion of black to white in this particular design. There a lot of emphasis given to the clean lines, size and scale.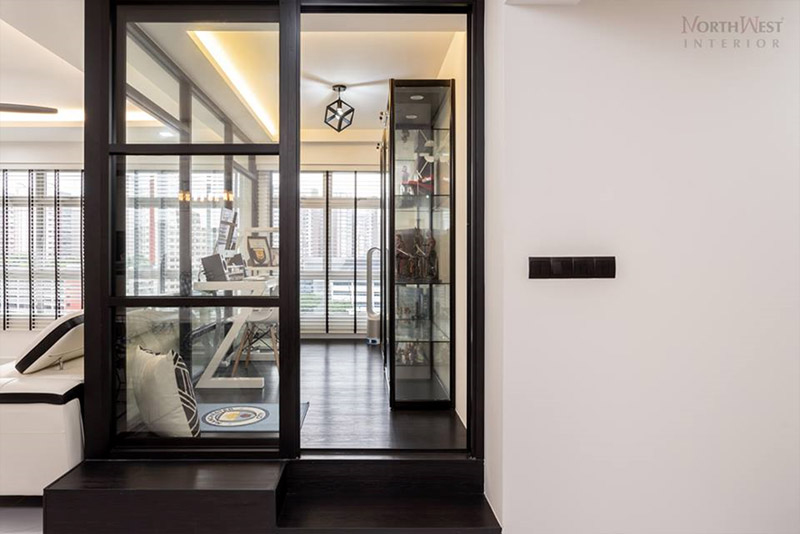 Workaholic? Create your own conducive space within the living room area. Don't you think working in this space would be such a joy?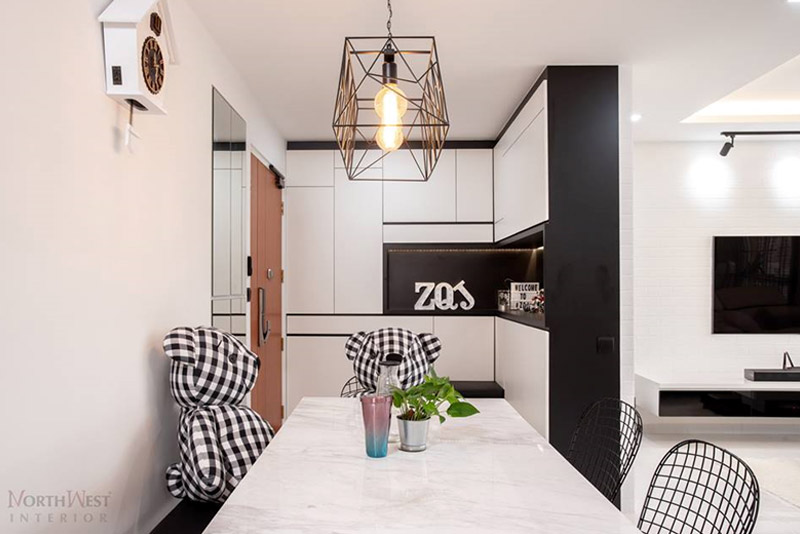 Partition the living room and entrance through the functional customized cabinet.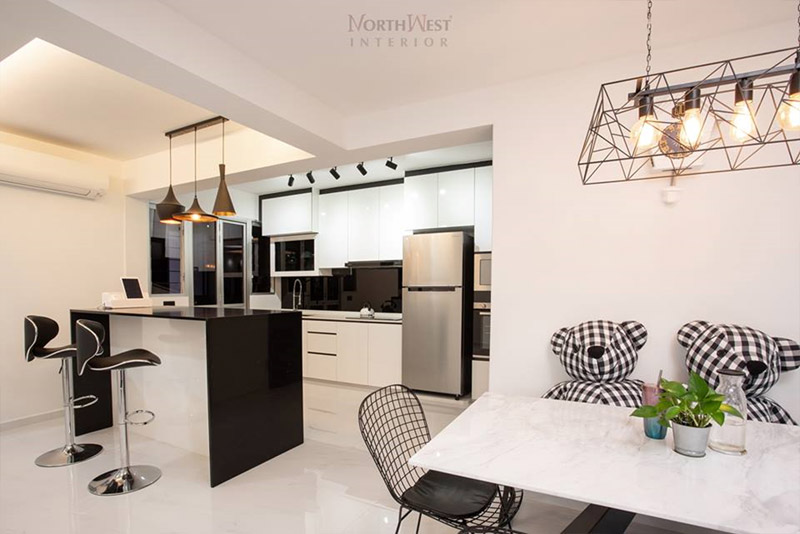 Have your guests seated at the bar-top counter and dining table while the host whipped up yummy delicacies.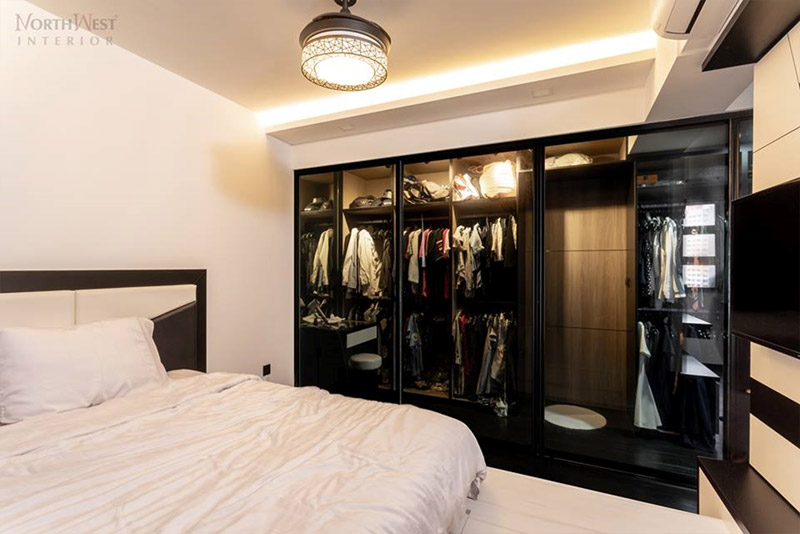 Built-in wardrobe that fits seamlessly maximizes space utility.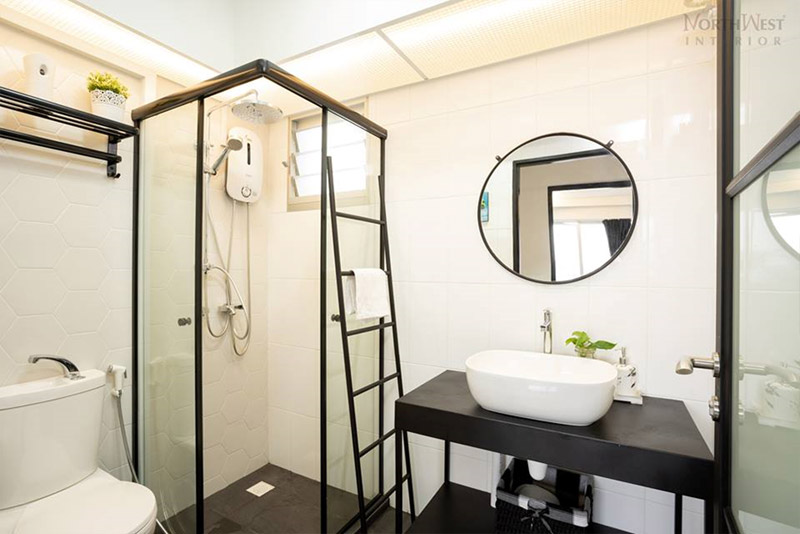 Boutique looking bathroom? Checked.
4. Modern Contemporary
No particular style in mind? Modern contemporary might be the best choice for you. There is no need to give specific themes like Scandinavian, Rustic, Industrial, etc. Instead, give yourself descriptive words like cozy, spacious, elegant etc.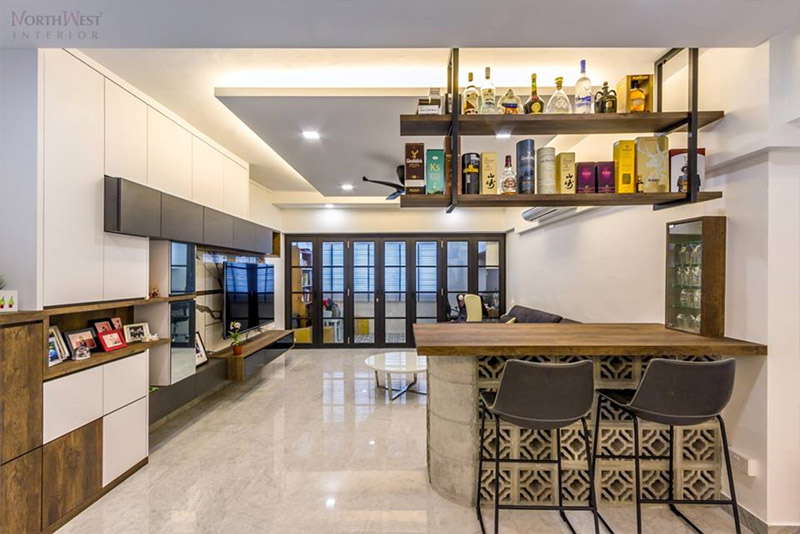 Bar top counter near the living space is great for gatherings. Display your liquor pieces to give a unique personality to the space.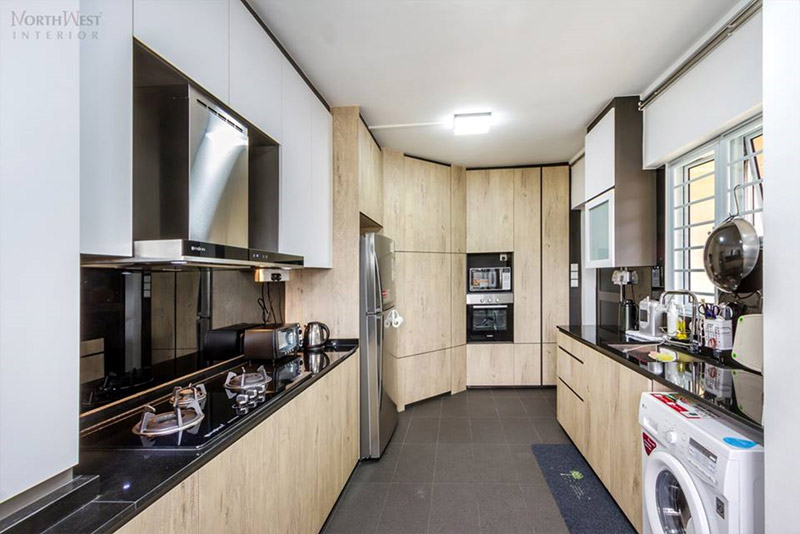 Making use of corner space is also our forte!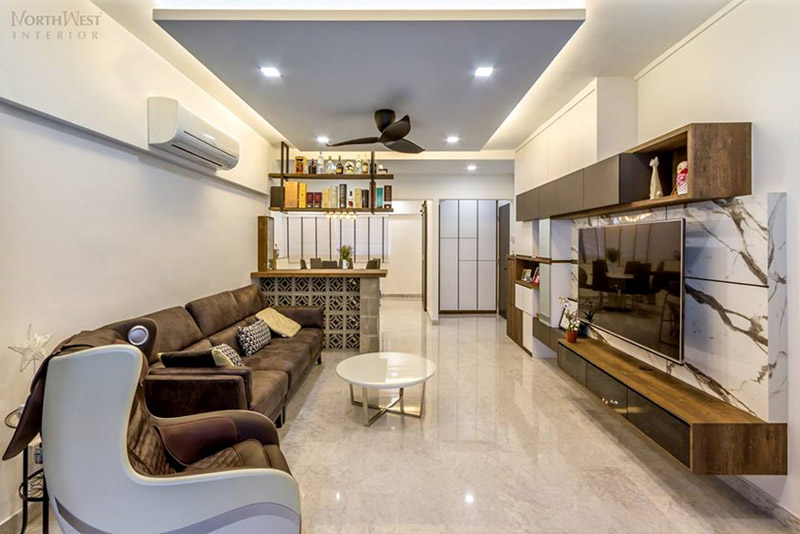 Neutral colour palette is simply pleasing  to the eyes.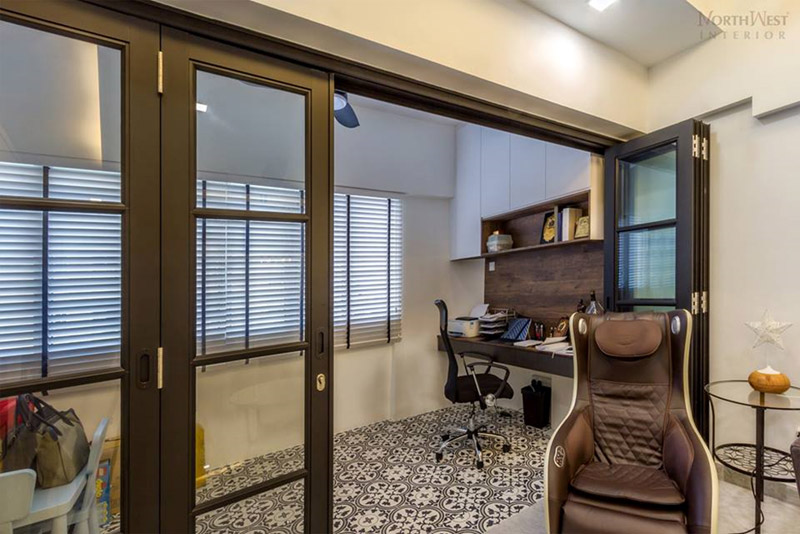 Make work a little less daunting in this cosy little space. Special shout out the printed floorings, isn't it really gorgeous?
5. Rustic Vintage
Going vintage is the 'in' thing recently. Well, it applies to interior design too. This particular project is extra eye-catching simply because we don't see such design so often! Love the wood tones furnishings selected and the complementary wooden floorings. The blue sofa is also a fantastic choice to make the interior stand out even further.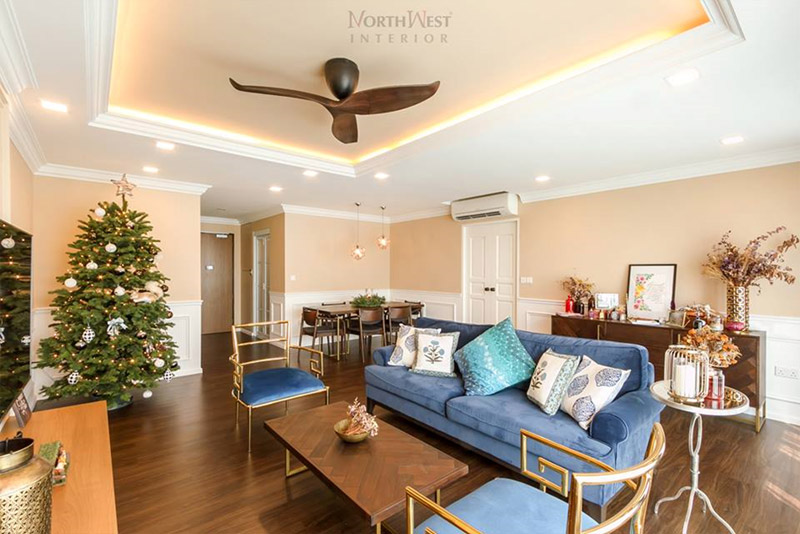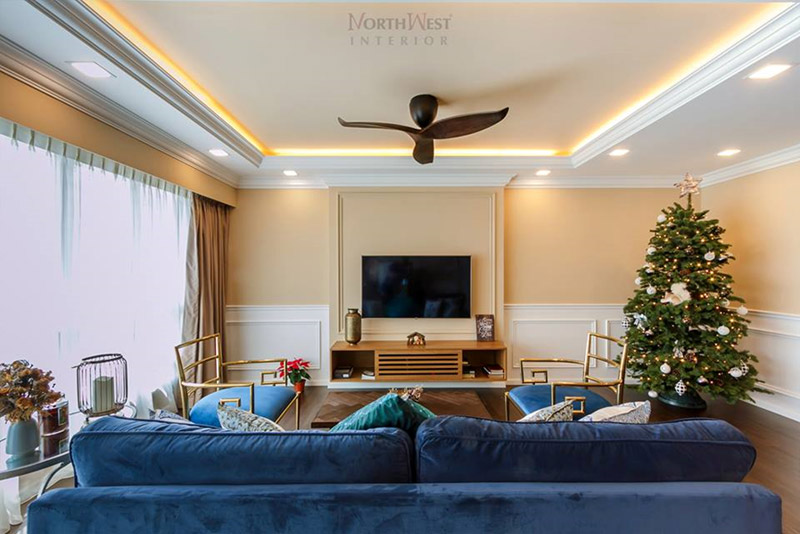 Fancy a movie night in such a beautiful space?
Fit all your furniture without cramping up space.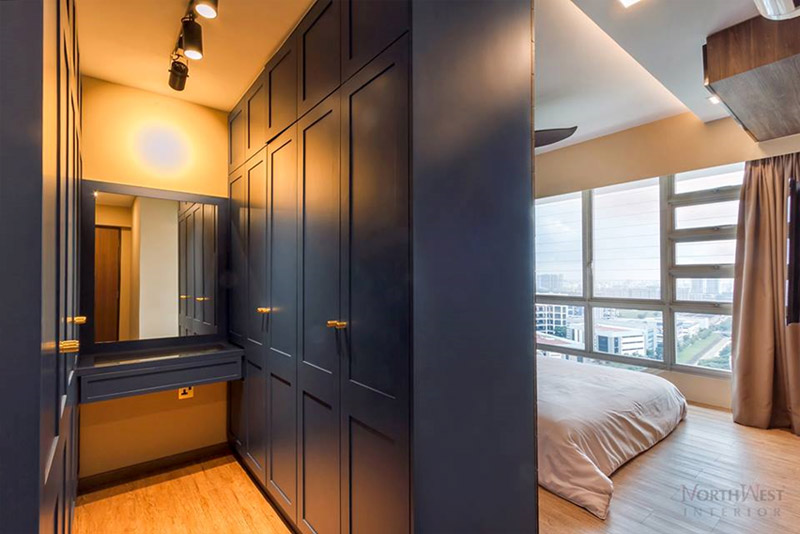 Realize your walk-in wardrobe dream with strategic space planning. Ah, the rustic blue cabinet is so pretty!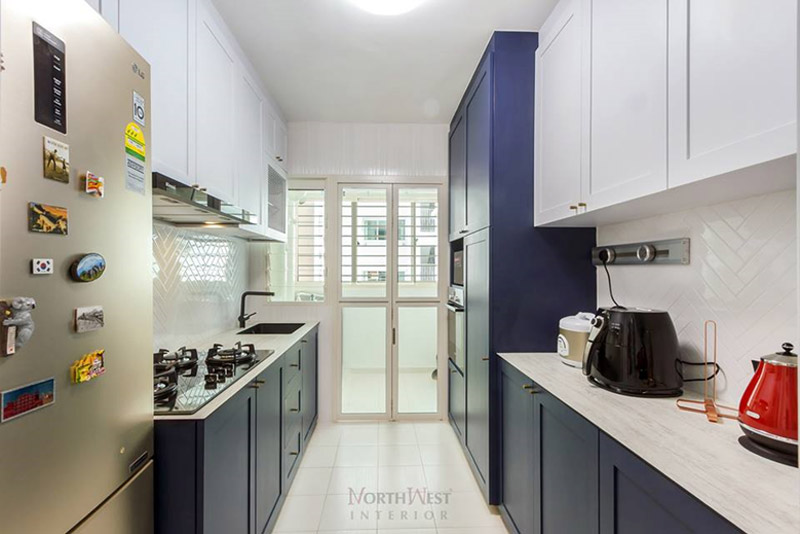 Yes, the homeowners and the designer made use of the colour blue to its fullest potential, don't ya agree?
Many thoughts about the projects posted and can't wait to create your own version of cosy nest? Talk to our friendly designers and kick start your renovation! Northwest Interior is holding our 3 days lowest price anniversary sale with tons of free gifts and promotions. Our friendly designers will be there to answer your renovation concerns.
RSVP Now to secure your free slot: http://www.northwestinterior.com/bigsale
At Northwest, we understand the excitement and probably worries homeowners have. We listen to your concerns and preferences and ultimately put them all together to form your cosy safe haven. A place known as home – a private sanctuary, a safe harbor.
Date: 5,6,7 July 2019 (Fri, Sat, Sun)
Time: 10am – 10pm
Venue: 3 showrooms islandwide
Showrooms
18 Boon Lay Way #01-93/94
Tradehub 21
Singapore 609966
Tel: 6779 5115
7 Gambas Crescent
#01-17 Ark@Gambas
Singapore 757087
Tel: 6554 5115
246 Macpherson Road
#01-01 Betime Building
Singapore 348578
Tel: 6744 5115